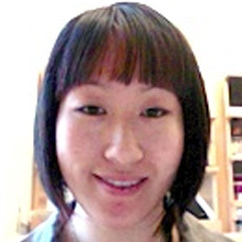 Susanna Liu
sul2018@med.cornell.edu
Graduate Fellow
In my project, the role of Smad5 in the regulation of hematopoietic development is being compared with that of Smad1. Previous studies using an inducible Smad1 ES cell line showed the importance of Smad1 in embryonic hematopoiesis. Zafonte et al. found that a 6-hour pulse of Smad1 overexpression specifically at day 2 of embryoid body (EB) development led to a 5-fold increase of blast colonies and subsequently hematopoietic derivatives, including primitive erythroid colonies. To compare the Smad1 studies, an inducible Smad5 ES cell line has been generated. Using this cell line, Smad5 expression will be induced during EB development at various time points. Its effect on hematopoietic development will be measured by counting primitive, definitive, and blast colonies.
---
Education
MS
BS

Albert Einstein College of Medicine
Massachusetts Institute of Technology


2007
2005
Publications
Turbendian, H.K., Gordillo, M., Tsai, S.-Y., Lu, J., Kang, G., Liu, T.-C., Tang, A.,
Liu, S.,
Fishman, G.I., and Evans, T. (2013). GATA factors efficiently direct cardiac fate from ESCs.
Development. 140: 1639-1644.
Cook, B.,
Liu, S.
and Evans, T. (2011). Smad1 Signaling Restricts Hematopoietic Potential after Promoting Hemangioblast Expansion. Blood. 117: 6489-6497.
PMID: 21515822.
Polo, J.M.,
Liu, S.,
Figueroa, M.E., Kulalert, W., Eminli, S., Tan, K.Y., Apostolou, E., Stadtfeld, M., Li, Y., Natesan, S., Wagers, A., Melnick, A., Evans, T., and Hochedlinger, K. (2010). Cell of origin influences molecular and functional properties of murine induced pluripotent stem cells.
Nat Biotechnol. 8: 848-855.
Zafonte, B. T.,
Liu, S.,
Lynch-Kattman, M., Torregroza, I., Benvenuto, L., Kennedy, M., Keller, G., and Evans, T. (2007). Smad1 Expands the Hemangioblast Population within a Limited Developmental Window.
Blood. 109: 516-523.