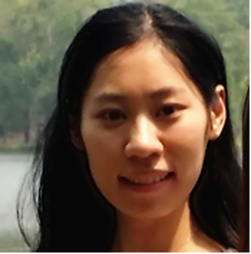 Yahui Lan Ph.D.
yal2011@med.cornell.edu
Postdoctoral Fellow
My research is focused on epigenetic mechanisms during cardiac development. Using zebrafish as animal model, I am interested in identifying the role of TETs (tet 1/2/3, ten-eleven translocation family of proteins), enzymes important for DNA demethylation, in early cardiac development.
---
Education
PhD
BS

The Hong Kong University of Science and Technology
The University of Science and Technology of China


2011
2007
Publications
Mendelson K.,
Lan Y.,
Hla T., Evans T. (2015). Maternal or zygotic sphingosine kinase is required to regulate zebrafish cardiogenesis.
Dev Dyn. 2015 May 22. PMID 25997406
Lan, Y,
Zhen, F, Zhang, W, and Wen, Z. Expression pattern and functional analysis of distinct Scl isoforms in zebrafish vasculogenesis and central nervous system.
In Preparation
*Zhen, F,
*Lan, Y,
Yan, B, Zhang, W and Wen, Z. (2013) Hemogenic endothelium specification and hematopoietic stem cell maintenance employ distinct Scl isoforms. (*: equal contribution)
Development 140, 3977-3985
Li, X,
Lan, Y,
Xu J, Zhang, W and Wen, Z. (2012) SUMO1-activating enzyme subunit 1 is essential for the survival of hematopoietic stem/progenitor cells in zebrafish.
Development. 139, 4321-4329